O'Neill helped install the new toilet then I grouted the floor...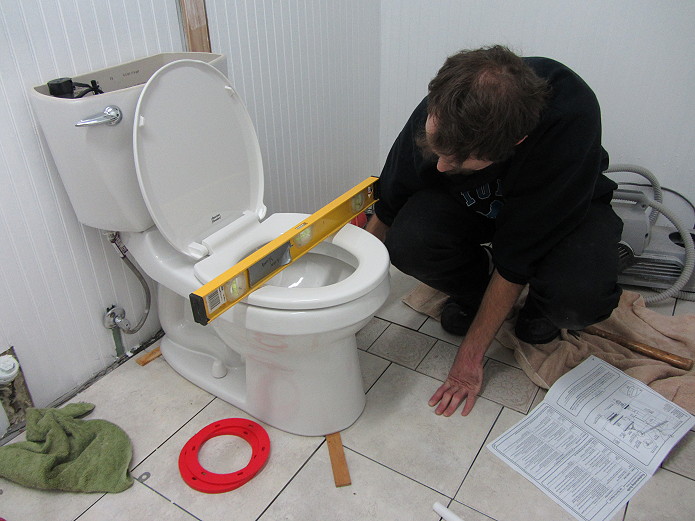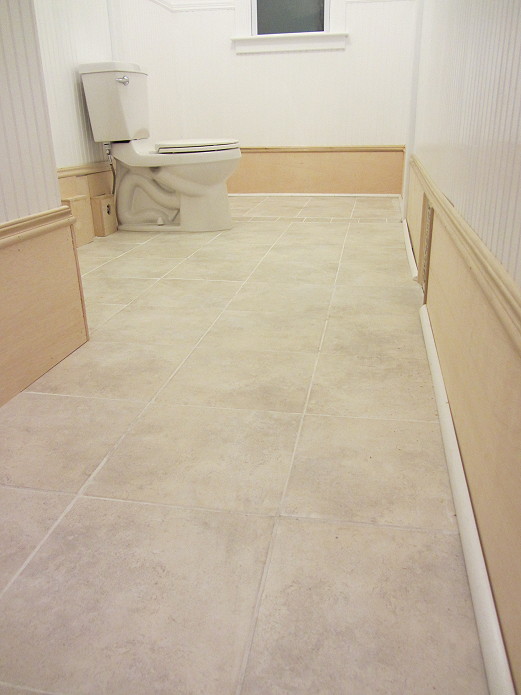 Once the floor was grouted I cut and installed the baseboard.The baseboard treatment is in three sections- a high solid section with a molding on top and 3/4 round molding at the base.

The baseboard is painted and the pedestal sink is installed.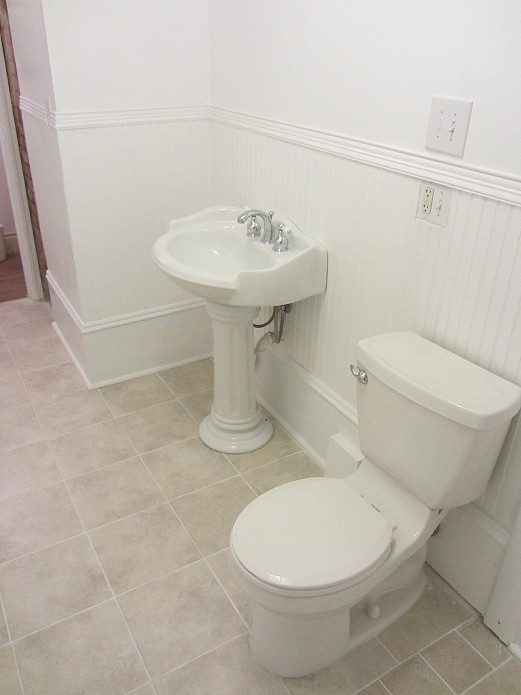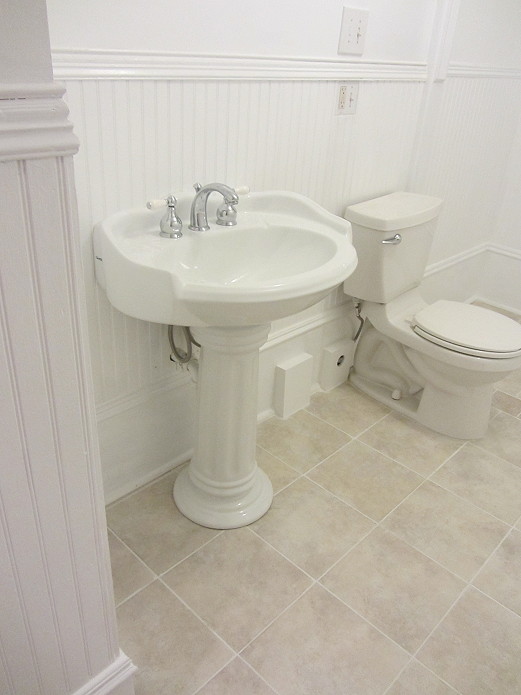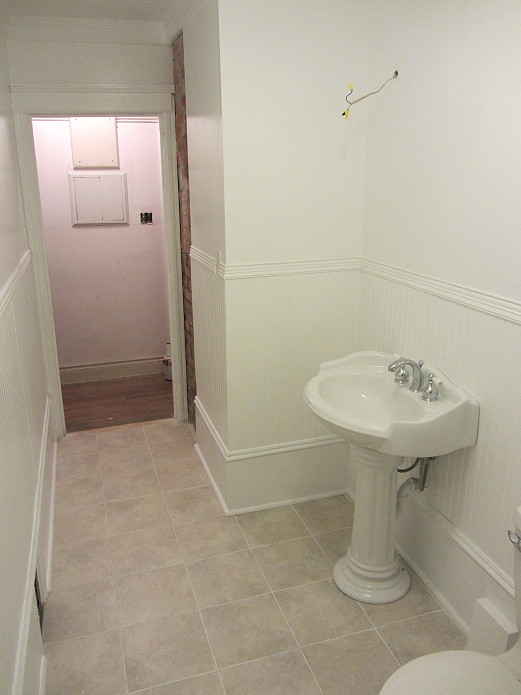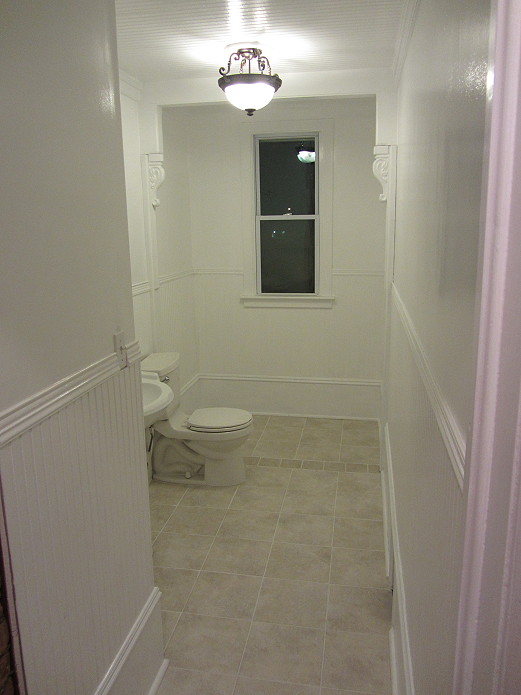 A week ago-Greg, O'Neill and Spencer helped haul the cast iron clawfoot tub up the stairs to the bathroom.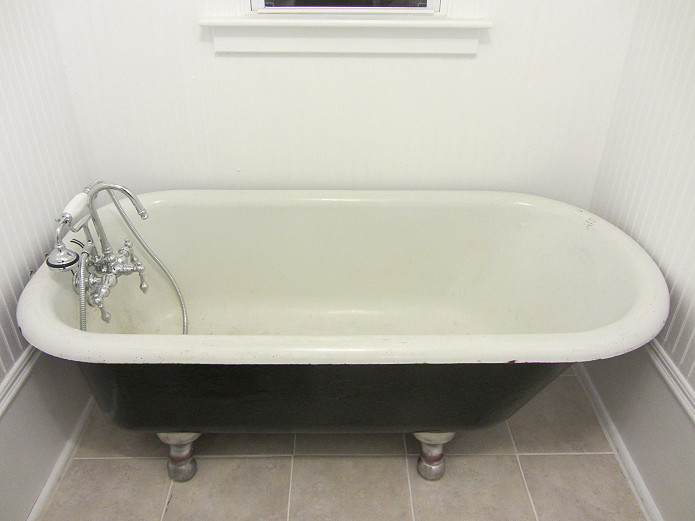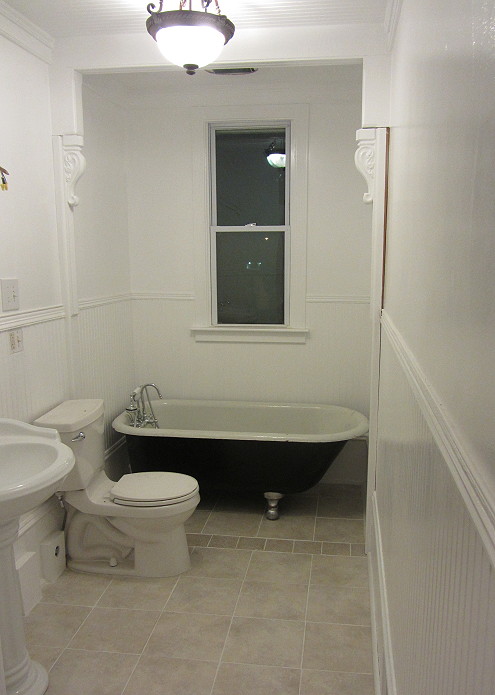 There are a few more details to go-including install all the towel bars and shower curtain, and I need to re-mortise and hang the door as it will swing open opposite of the original mounting, but all the lights and plumbing are now functional.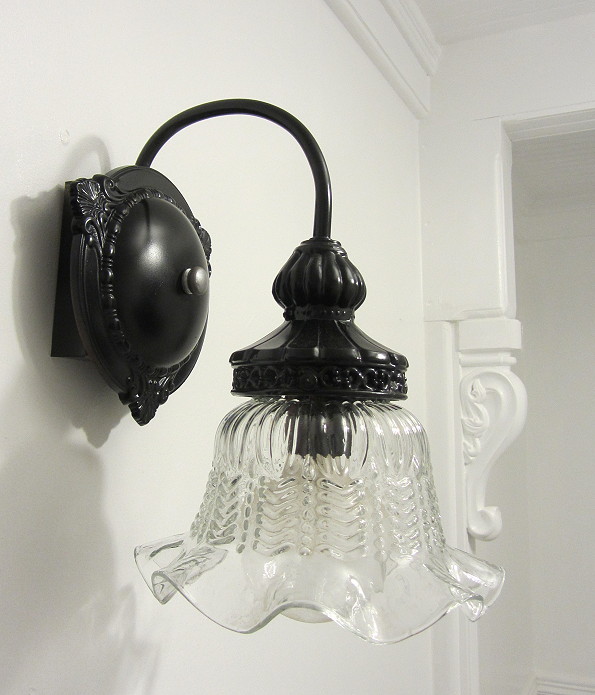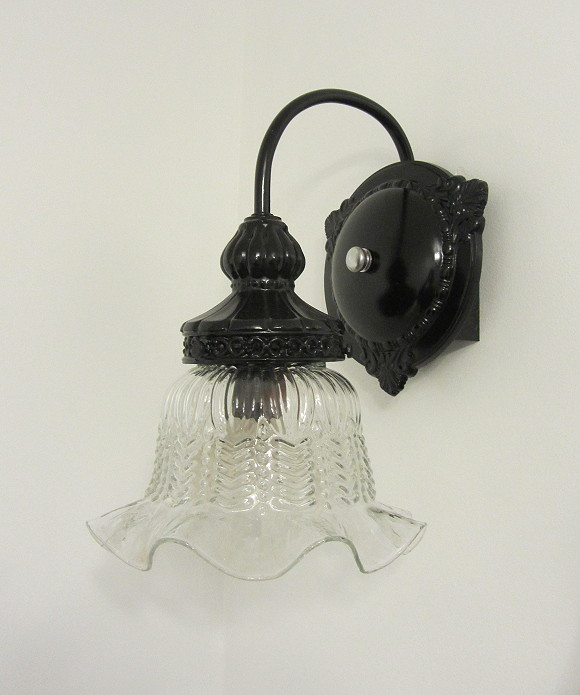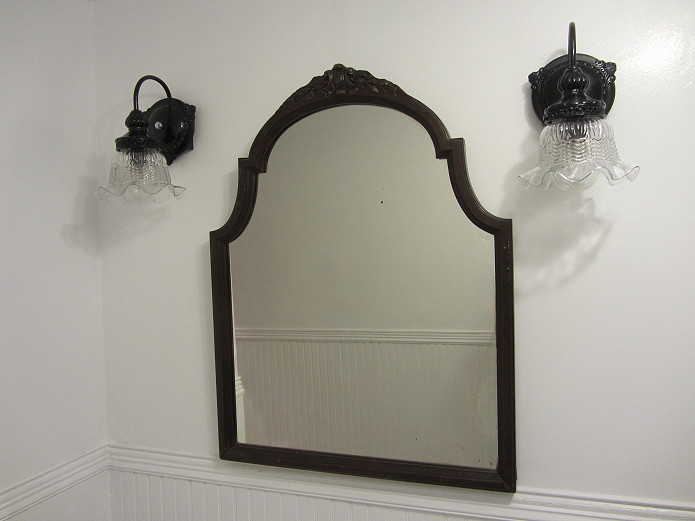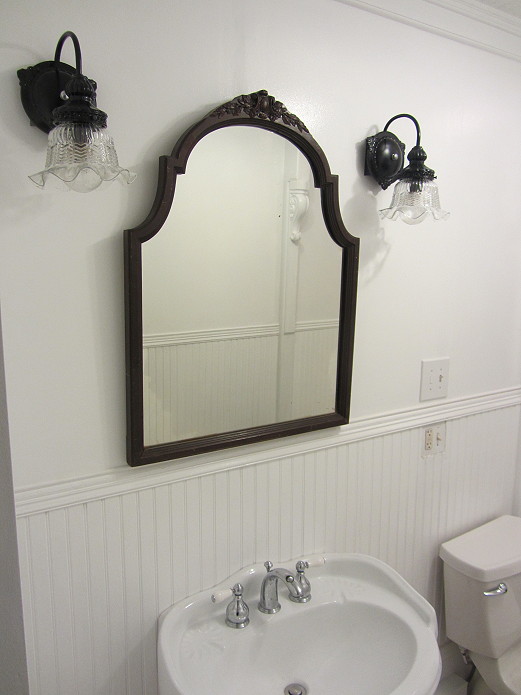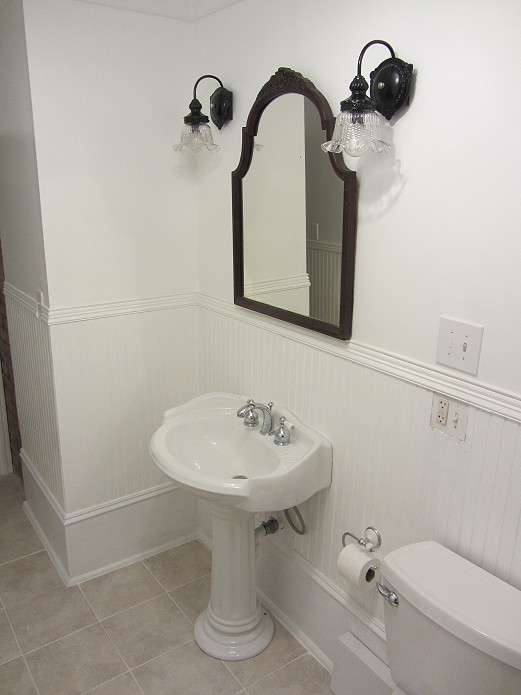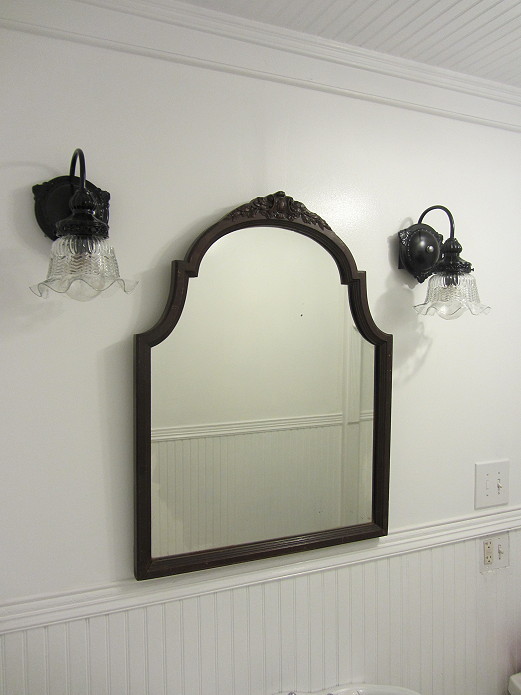 The lights are painted black and we found a mirror at Treasure Mart.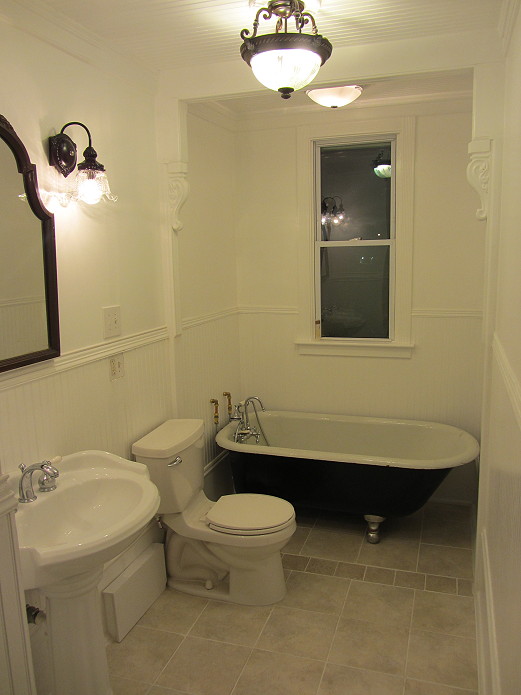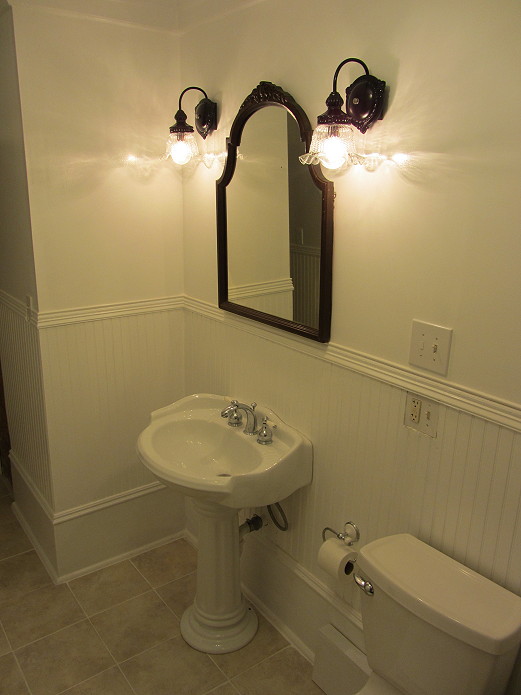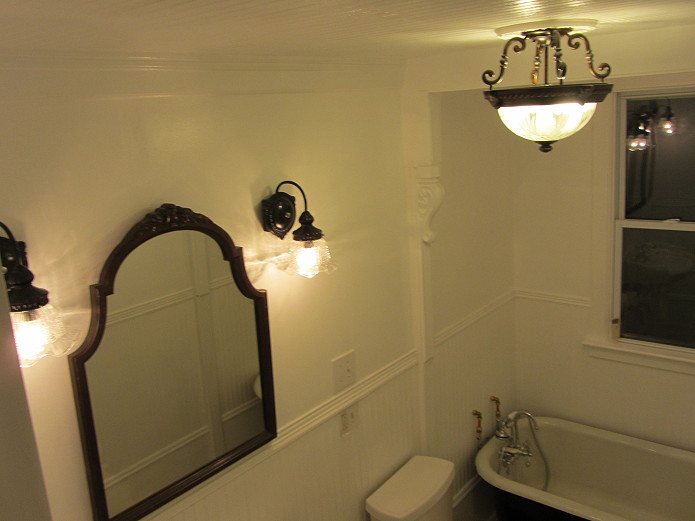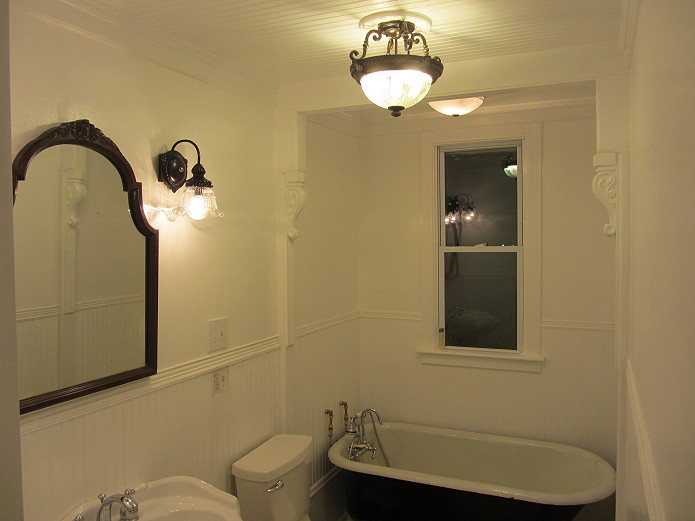 Temporarily installed the sconce lights.  These lights will get buffed, primed and painted black-probably with some silver highlighting.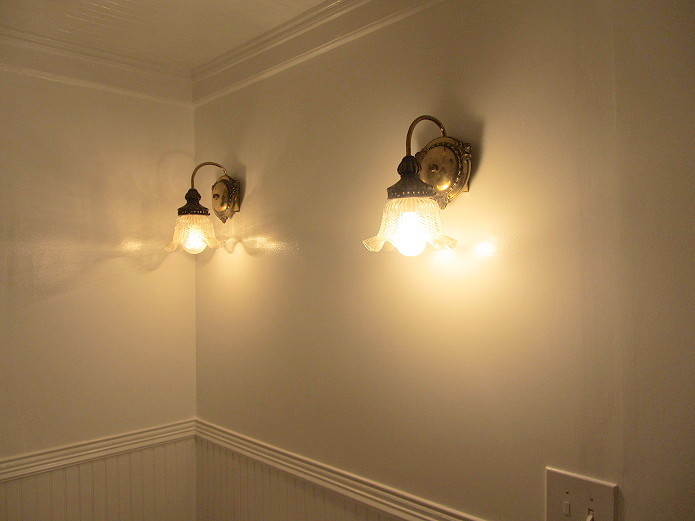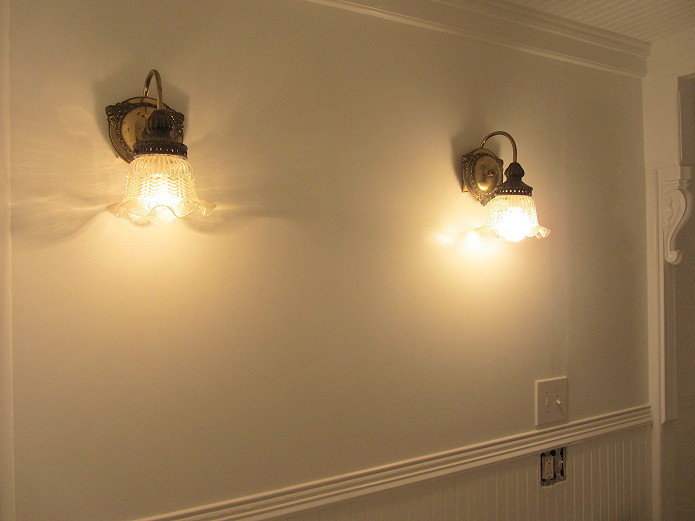 Eileen found these sconce lights at a second hand store. We are still looking for a mirror that we like to compliment the lights.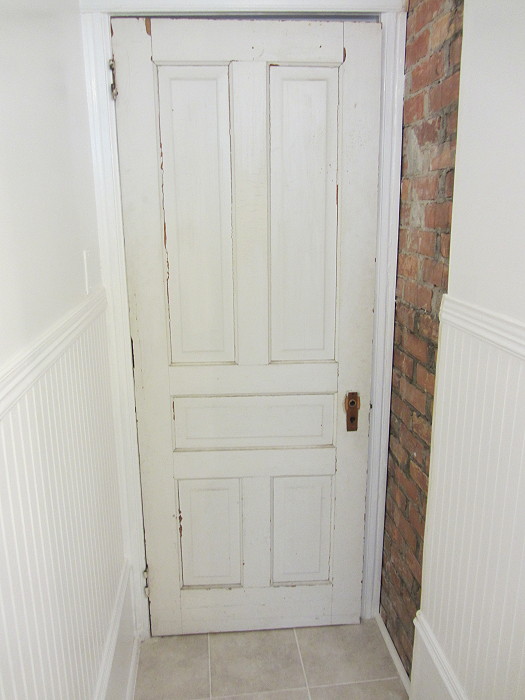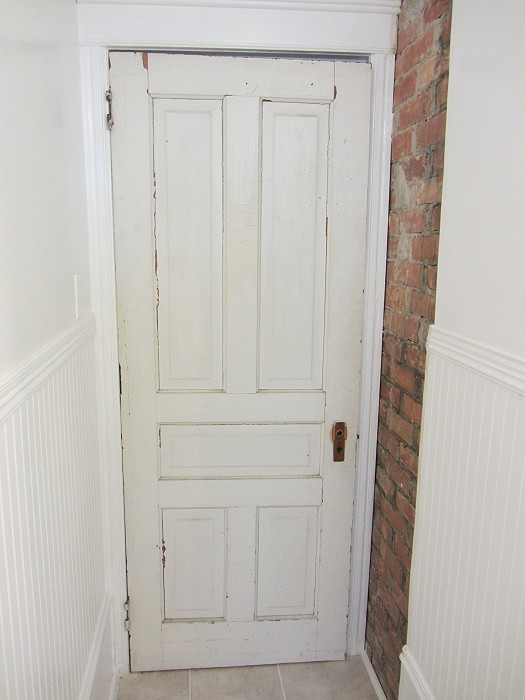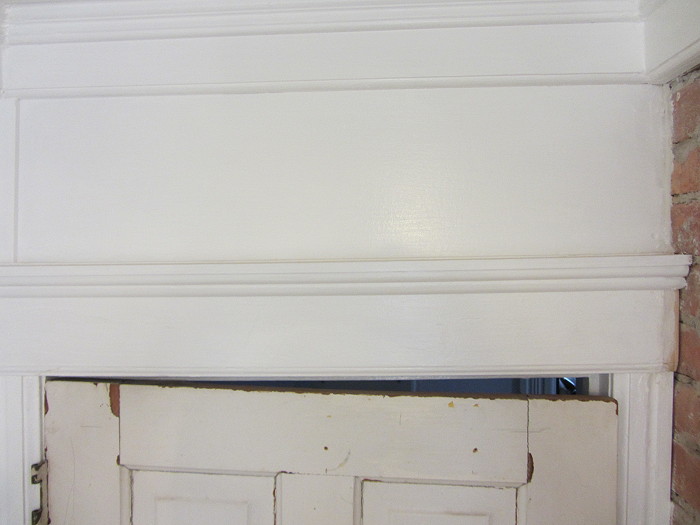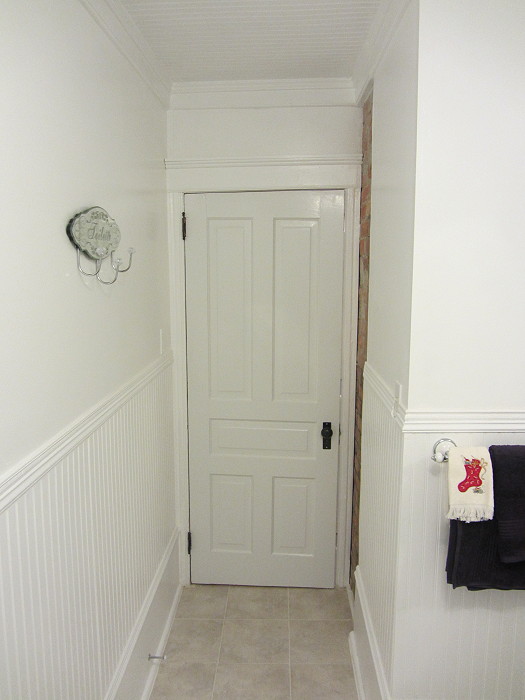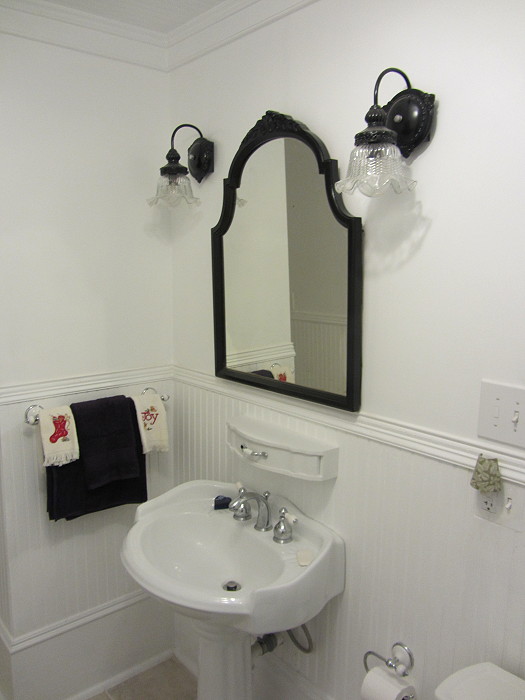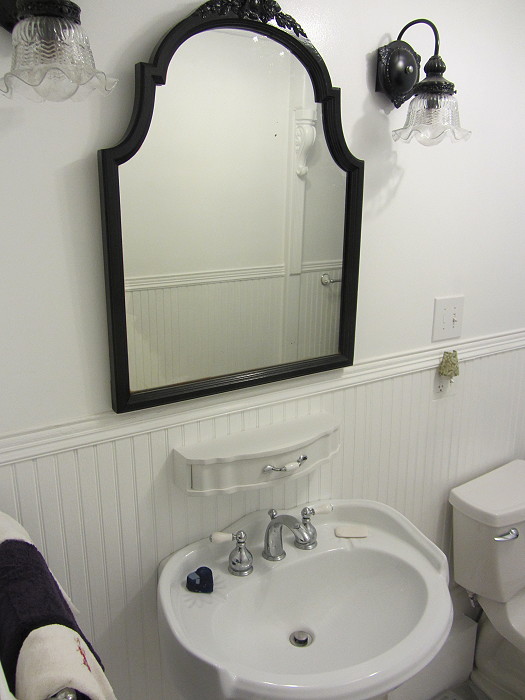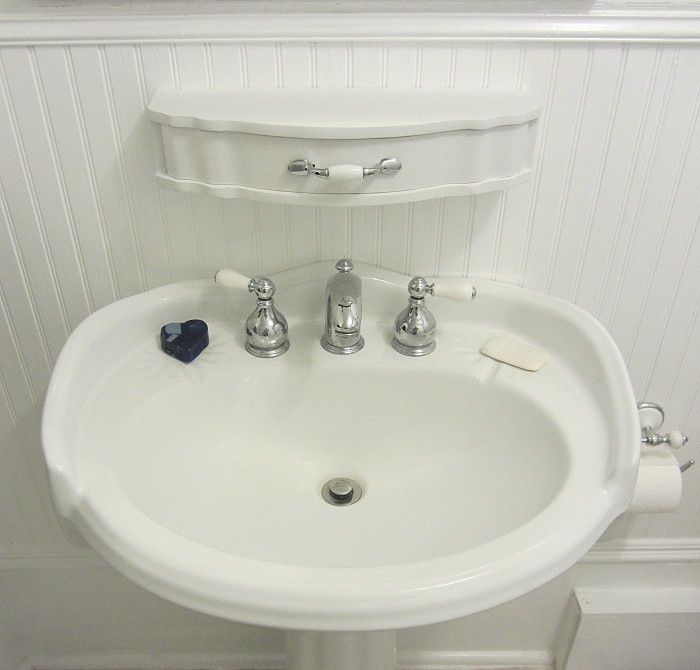 The remodel included changing the hinge side of the door. Look what happens in an old house when you start messing with infrastructure.

I cut a wedge shaped  piece and added it to the top of the door. After sanding and painting it fits the trapezoidal frame!

I made this custom shelf and drawer to hold toothpaste,toothbrushes and floss.

I mentioned the addition of a shower riser- here it is fully installed: